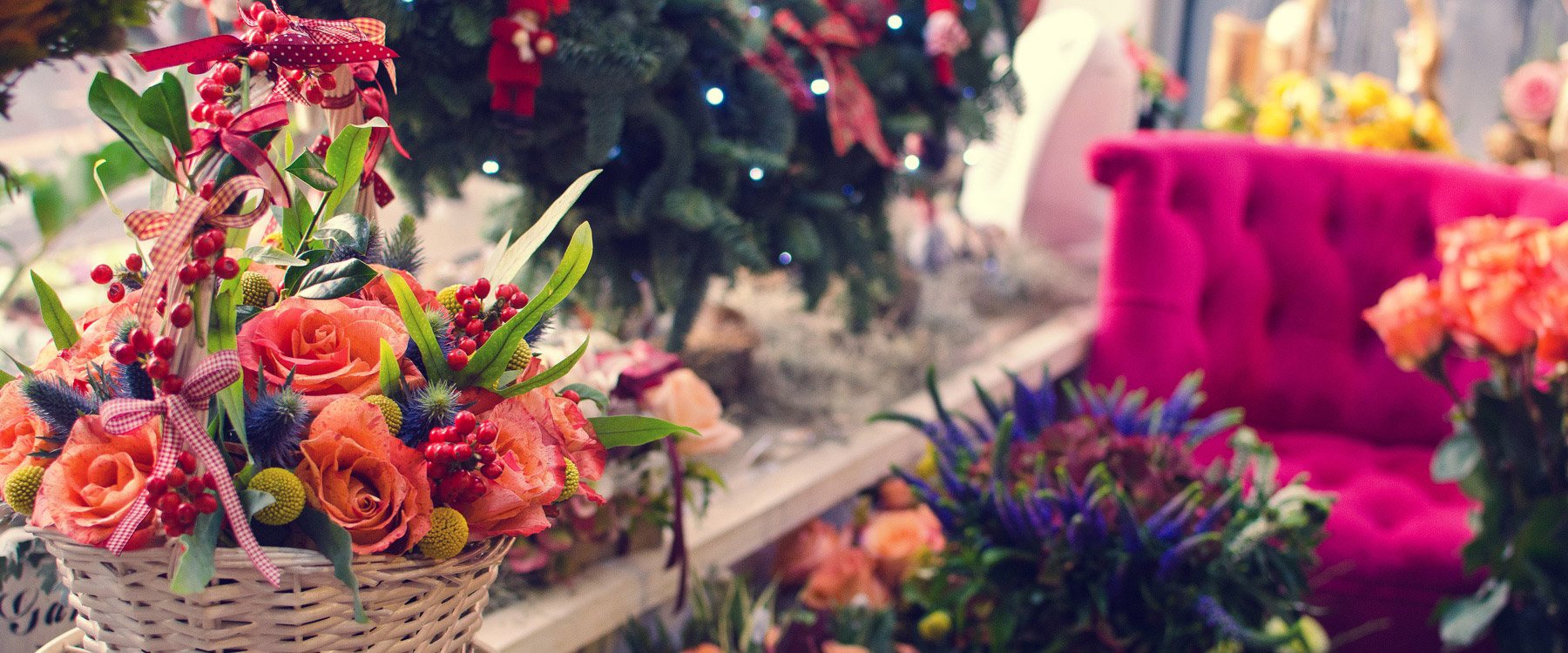 What "no contact" options do our customers have for delivery and pickup?

Our flower delivery is available. We experience a number of recipients who do not answer their doors. We will call the recipient when we arrive and if there is no answer we will tag the door and redeliver when they contact us.

Drive-thru option: Allan's Flowers has a drive-thru window that is available during our regular shop hours. You can place an order, pick up a previously ordered product, and we are happy to bring our ready made bouquets to the window so you can choose one without having to come into the shop.

Shopping with us is easy through our website or call us to speak to our team members so they can help you select the right floral gift.
What are we doing to ensure a healthy environment?

Like all businesses and retailers, we are closely monitoring the ongoing developments related to Coronavirus (COVID-19). The safety and well-being of our staff and customers is our highest priority and we wanted to reach out to let you know that we are taking the recommended steps and precautions to keep our crew informed and ensure your shopping experience is safe and pleasant.

We have stepped up our cleaning and disinfecting procedures, giving extra focus to public areas, including frequent cleaning of counters, consultation areas, credit card keypads and other surfaces regularly handled by customers. Additionally, we advise employees who feel ill to remain home. We continue to monitor and follow the recommendations from the Centers for Disease Control, state and local health departments.

We know that caring for yourself and your loved ones are your most important concerns right now. Should you not feel comfortable visiting one of our stores in person we understand and are always happy to assist you over the phone at 928-445-5131 or you can use our drive thru window at our shop!

Thank you for being our customer. We wish you and yours continued good health!
How are we handling deliveries?

We are asking our customers to be understanding as we no longer allow customers to sign the phone screen for our drivers. Instead our drivers are required to note the name of the person accepting the flowers.

We are complying with all special requests from all hospitals and care facilities when it comes to deliveries.
What happens to my delivery to a hospital or care facility?

Some care facilities are requesting we leave the delivery at the front desk, others are not allowing our drivers to enter the facility at all. If we are not allowed to enter, the care facility staff is accepting the delivery at their front door.

The VA Medical Center has installed a checkpoint that our drivers must clear in order to gain access to the grounds in order to complete the delivery.

We are working hard to be aware of all special requirements for deliveries and are complying with each facilities requests.
What is our sick policy?

Employees who have symptoms of acute respiratory illness are recommended to stay home and not come to work until they are free of fever for at least 24 hours.

We do not require a healthcare provider's note for employees who are sick with acute respiratory illness to validate their illness or to return to work, as healthcare provider offices and medical facilities may be extremely busy and not able to provide such documentation in a timely way.